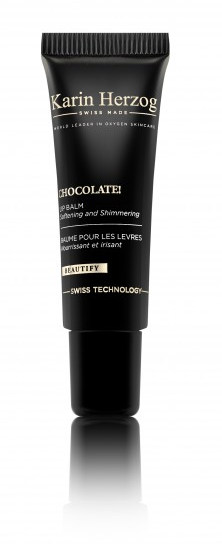 Luxurious lip balm that pampers your senses with the sweet scent and taste of real Swiss chocolate.


▪ Moisturizes the sensitive skin around the lips.
▪ Softens and smooths the texture of the lips.
▪ Helps to treat dry and cracked lips.
▪ Enhances the lips.
▪ Cacao beans contain a high concentration of antioxidants and essential vitamins.

Skin Types All. Including sensitive.

Oxygen facilitates the acidification of vitamin A into retinol yielding all the anti-aging benefits of retinoic acid without the typical side effects of irritation, dehydration or photosensitivity. Learn more about the patented Oxygen Technology .


▪ Treats pronounced signs of aging.
▪ Detoxifies the skin and reduces hormonal breakouts.
▪ Accelerates cell regeneration and natural recovery mechanisms.
▪ Deeply hydrates, boosts moisture, and evens skin tone.
▪ Chocolate has an exceptionally high concentration of antioxidants.

Skin Types
All. Including sensitive.
Available Sizes: (click on size/price for details)