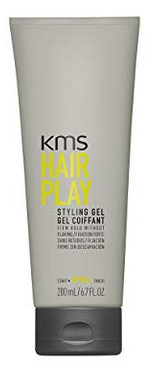 HAIRPLAY Styling Gel Flake-Free, Glossy Shine & Firm Hold, Long-Lasting Control, Unisex, 6.7 oz REPLACES:Hair Stay Styling Gel


KMS HairPlay Styling Gel provides a glossy shine without flaking or build-up.

Great for a super sleek or wet look.

For long-lasting hold and control.

Combines innovative shaping blend of VP/VA copolymer and sorbitol.

Tame unruly fly-aways or fluffy hairline.


Available Sizes: (click on size/price for details)