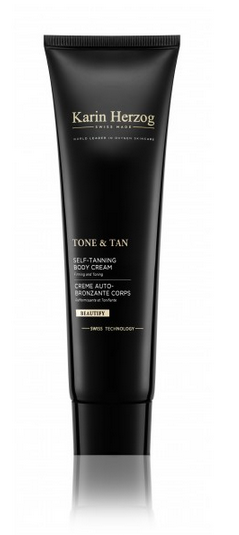 2-in-1 body toner and self-tanner – lovely scent and no streakiness!

Based on the formula of Tonus B12, this product firms the skin and works together with Silhouette to diminish existing cellulite while providing a natural looking tan.

▪ Gradually provides an even and glowing tan - no streakiness, no orange!
▪ High concentrations of vitamin B12 & green tea boost body's own metabolic function.
▪ Flushes toxins and broken up fats out of the body.
▪ Increases nutrient absorption.
▪ Reduces water retention in heavy legs.
▪ Speeds up skin regeneration.
▪ Nourishes the skin with essential oils.

Skin Types
All. Including sensitive.
Available Sizes: (click on size/price for details)