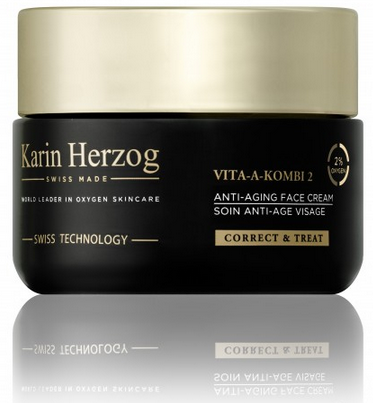 With 2% active oxygen and vitamin E & A (Retinol), this cream is for users of Vita-A-kombi 1 who would like a transition to a second phase to treat pronounced signs of aging and acne-prone skin.

The patented combination of 2% of active oxygen and vitamin A works in tandem to increase the level of cellular oxygen, stimulate cellular re-generation collagen production and nutrient absorption.


• Combats pronounced signs of aging
• Boosts the natural production of collagen
• Accelerates cell regeneration
• Moisturizes
• Minimizes pores
• Evens the skin tone
• Illuminates the complexion

Skin Types Mature, dry, very thick, oily or acne prone skin.
Available Sizes: (click on size/price for details)