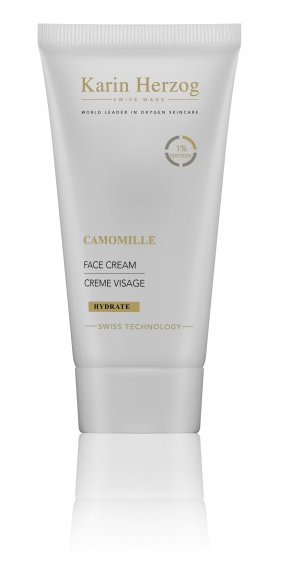 Mild cream combining the detoxifying and hydrating properties of 1% active oxygen with the calming effects of chamomile.


▪ Chamomile calms inflammation and soothes irritations.
▪ Controls oil production and reduces pore clogging.
▪ Kills bacteria and boosts healing.
▪ Eliminates debris.
▪ Softens skin texture for glowing, healthy and vital skin.

Skin Types All. Ideal for oxygen treatment beginners with sensitive skin.
Available Sizes: (click on size/price for details)