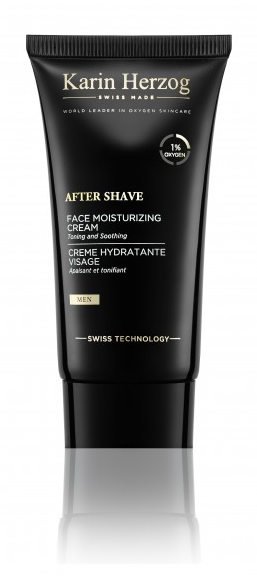 Patented after-shave treatment for men with 1% active oxygen, vitamin A and vitamin E fragranced with invigorating citrus oils.


▪ Calms, reduces irritations and evens skin tone.
▪ Boosts skin renewal to heal small scrapes and cuts.
▪ Detoxes the skin
▪ Antiseptic properties of active oxygen prevent razor bumps and ingrown hair.
▪ For skin feeling soft, clean and energized.
Available Sizes: (click on size/price for details)