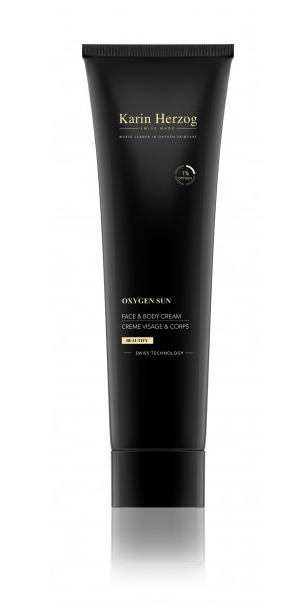 The ultimate beach companion! Formulated with 1% active oxygen this face and body cream deeply hydrates the skin and maximize tanning.


▪ Optimally hydrates the skin before sun exposure.
▪ Accelerates tanning and the production of melanin for a healthy, glowing tan.
▪ Maintains elasticity of the skin.
▪ Enhances the benefits of sun protection creams.
▪ Rehydrates and regenerates the skin after sun exposure.
▪ Prepares for another day in the sun.

Skin Types All. Including sensitive.

Learn more about Dr. Herzog s patented, revolutionary Oxygen Technology .

Available Sizes: (click on size/price for details)