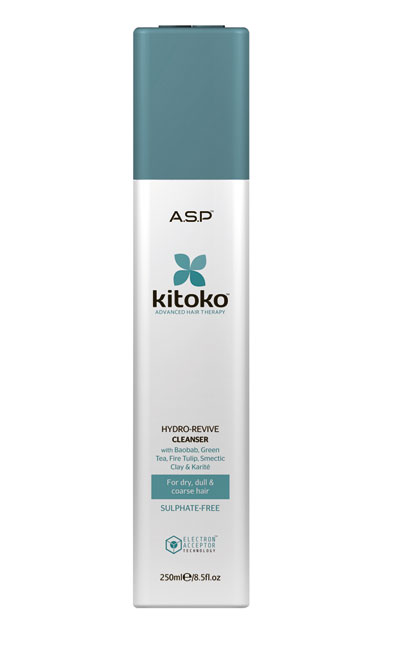 ASP Kitoko Hydro-Revive Cleanser with Baobab, Green Tea, Fire Tulip, Smectic Clay, and Karite
For dry, dull, and coarse hair

Hydro-revive Cleanser blends specific natural African plant extracts with the unique Electron Acceptor Technology. This ultra-gentle cleanser has been created to revive dry, dull or coarse hair. Baobab, Green Tea, Fire Tulip, Karite, Vitamins A & E, NMF & Smectic Clay combine to remove impurities and moisturize, whilst leaving the hair soft, shiny and manageable. Color-safe formula. Sulfate-free.
Available Sizes: (click on size/price for details)