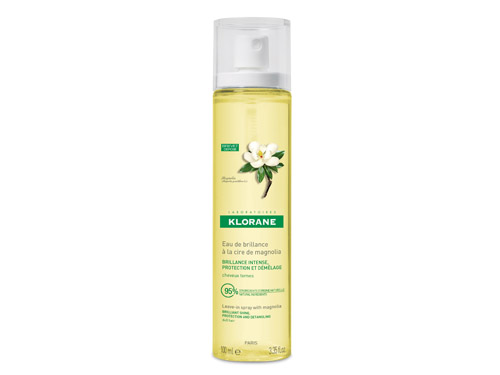 About Klorane Leave-In Spray with Magnolia

Leave-in spray with magnolia, brilliant shine, protection and detangling dull hair.


Magnolia is known for the resistance and shine of it s leaves: from the cuticle of the magnolia leaf, moisturizers are extracted.
Because of it s perfect affinity for hair, the magnolia wax is incorporated into this leave-in spray.
Formulated without silicones it adds a protective veil of radiance to hair.
Available Sizes: (click on size/price for details)