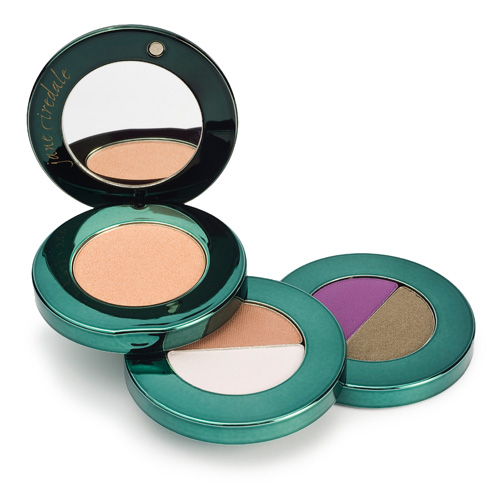 Three compacts, one simple solution. Each of the five shadows has something different to offer so that you can pull off any look you like. Every shade is long wearing, hypoallergenic and dermatologist-tested, so you know you're in good hands, beyond a shadow of doubt! • This Eye Steppe compact features colors handpicked by Jane to flatter green eyes. GoGreen includes Allure, Iris, Sepia, Slate and Grape.

• It opens up like a staircase to reveal all five shades and a mirror. Magnetic closure makes it easy to carry lightweight Eye Steppes.

• Interchangeable shelves of color allow you to travel with as many, or as few shades as you like.
Available Sizes: (click on size/price for details)