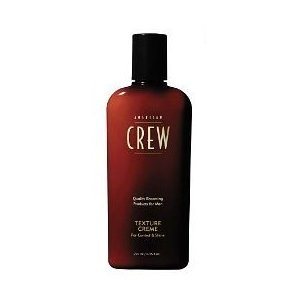 (Product received may temporarily differ from image shown due to packaging update. Image will be revised, shortly)
Official Supplier to Men™
Subtle Control with Low Shine
Provides light control ofr fine hair fo all lengths, resulting in a natural look with slight definition. Extracts like ginseng and lanolin oil add softness and make hair look thicker.
Additional Product Information:
We are not associated or affiliated with American Crew, Inc. and are not a licensed retailer of American Crew, Inc.. American Crew, Inc. guarantees this product only when sold through authorized retailers, and cannot guarantee the authenticity of any product sold by an unauthorized retailer. We cannot guarantee that this product is covered by any manufacturer s warranties or eligible for any manufacturer s rebate. If the UPC codes or other tracing codes are missing from any product container of a American Crew, Inc. product, please retain your purchase receipt to assist in the tracing of that product in the unlikely event it is defective.
Available Sizes: (click on size/price for details)