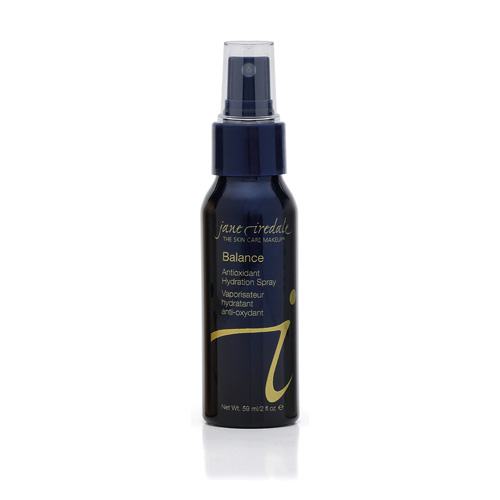 This antioxidant hydration spray was formulated specifically to help balance the skin's oil production and pH. New Balance Antioxidant Hydration spray gives all the hydration you would expect from a facial spritz, and is also packed full of ingredients that help to battle free radical and microbial damage.
Tangerine flower water, chamomile, myrrh and seaweed extracts calm and feed the skin. Myrrh especially reduces inflammation, fights bacterial and fungal infections and improves skin circulation.
Seaweed extracts help to reduce sebaceous hypersecretion and regulate the pH of the skin. Seaweeds are biological factories containing some thirty different micronutrients. They form a film with the skin proteins, maintaining optimal hydration and helping to balance the pH of the acid mantle.
The added bonus to Balance is green tea extract. Studies have shown that green tea extract at 3% is measurably beneficial for acne-prone skin and that's the exact percentage we've used.
Available Sizes: (click on size/price for details)