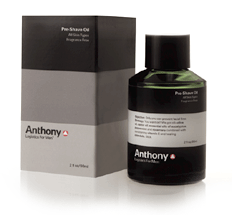 OBJECTIVE: Only you can prevent facial fires.
STRATEGY: You want oil? We got oil-olive oil, essential oils of eucalyptus, peppermint and rosemary combined with conditioning vitamin E and healing calendula, Slick!
METHOD OF USE:

Massage a little oil into beard Top with shave cream or gel, shave.
WHY IT WORKS? Blend of lightweight essential oils, softens the beard and prepares the skin for shaving. Helps prevent razor burn, especially good for those with heavy beards or those prone to razor bumps and in grown hairs.
Available Sizes: (click on size/price for details)