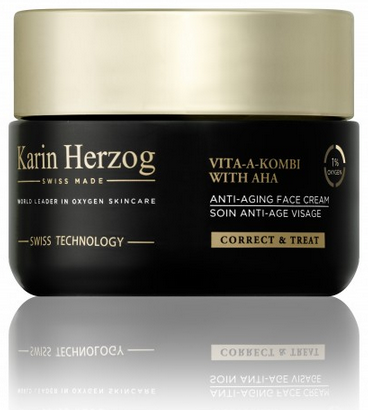 This dual-action anti-aging and skin renewing formula blends Dr. Herzog's patented active oxygen and vitamin A (retinol) formula with fruit acids (AHAs) to provide gentle yet powerful surface exfoliation and visible anti-aging results.

The patented combination of 1% active oxygen and vitamin A works in tandem to increase the level of cellular oxygen, stimulate cellular re-generation, collagen production and nutrient absorption. AHA works to remove dead cells, reducing the appearance of hyperpigmentation, fine lines and wrinkles.


▪ Intensified anti-aging effects.
▪ Reduces signs of aging such as wrinkles and dark spots.
▪ Enhances nutrient absorption and hydrates.

Skin Types Ideal for hyperpigmentation, mature skin or skin showing signs of aging. 50 years+.
Available Sizes: (click on size/price for details)