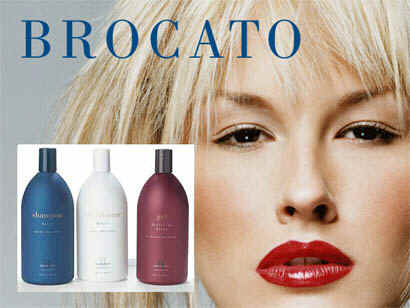 Brocato Hair Care Products
As the head of Brocato America Sam Brocato is the creative force behind the unique and exceptional products that make up the line. Its Sam's personal involvement in product creation from beginning to end and his hands-on approach that makes Brocato America great. Three decades of experience and honors, like being inducted into the British Hairdressers Hall of Fame and receiving the title "World Top Fashion Hairstylist" from Londons World Hairdressing Congress, have placed Sam Brocato among the elite of hairstylists.

It comes as no surprise that Brocato America has thrived under his care. Viewing hair design as a personal signature his unique style has been imparted on every Brocato product.