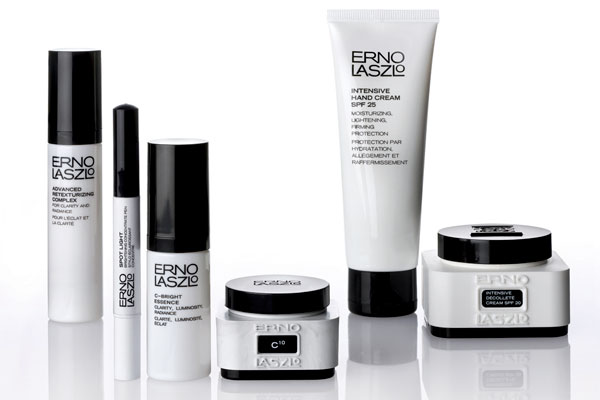 Erno Laszlo- Skin Care of the Stars, Standing apart from all others.
Rich in beauty tradition. Rooted in medical science. The man behind it all—Dr. Erno Laszlo—was a Hungarian Dermatologist, the first to combine the exact science of his profession with the art of cosmetology. In 1927 he established his first institute in Budapest. It was a time when healthy, glowing skin was a fleeting dream. When facial imperfections were hidden rather than healed. When women rarely realized their full beauty potential. Never, that is, until Dr. Laszlo took his first leap into the business of beauty. The doctors formulations and practices seemed radical for their day, but brought results so astounding they bordered on the miraculous. Word of his treatments extraordinaire soon spread and in 1939, to satisfy an ever-increasing demand.



Dr. Laszlo opened his famed Fifth Avenue institute in New York City. Today every woman can experience the time-honored effectiveness and pure simplicity of this renowned skincare and color collection. Merging the most modern technologies with proven principles of the past. Erno Laszlo speaks to a new breed who practice—and believe—in the ritual. Transcending the generations, Erno Laszlo brings perfect solutions to all skins, all ages.