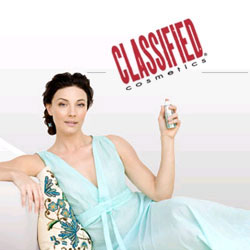 Classified Cosmetics- a Revelation in Beauty
A REVELATION IS BEAUTIFUL


It is a multi-faceted phenomenon formed from a single idea. A revelation is not a drastic change. It is a subtle, yet significant, shift in thought, practice and attitude with far-reaching results.



EXPLORATION revelation encourages exploration and growth. It redefines what we know to be true and tantalizes the imagination with e;what ifs.e; A revelation transforms attitudes of e;cant doe; into e;can doe; with astonishing clarity and gives old concepts a fresh new twist. A revelation fulfills the need to know and quenches the thirst for knowledge.